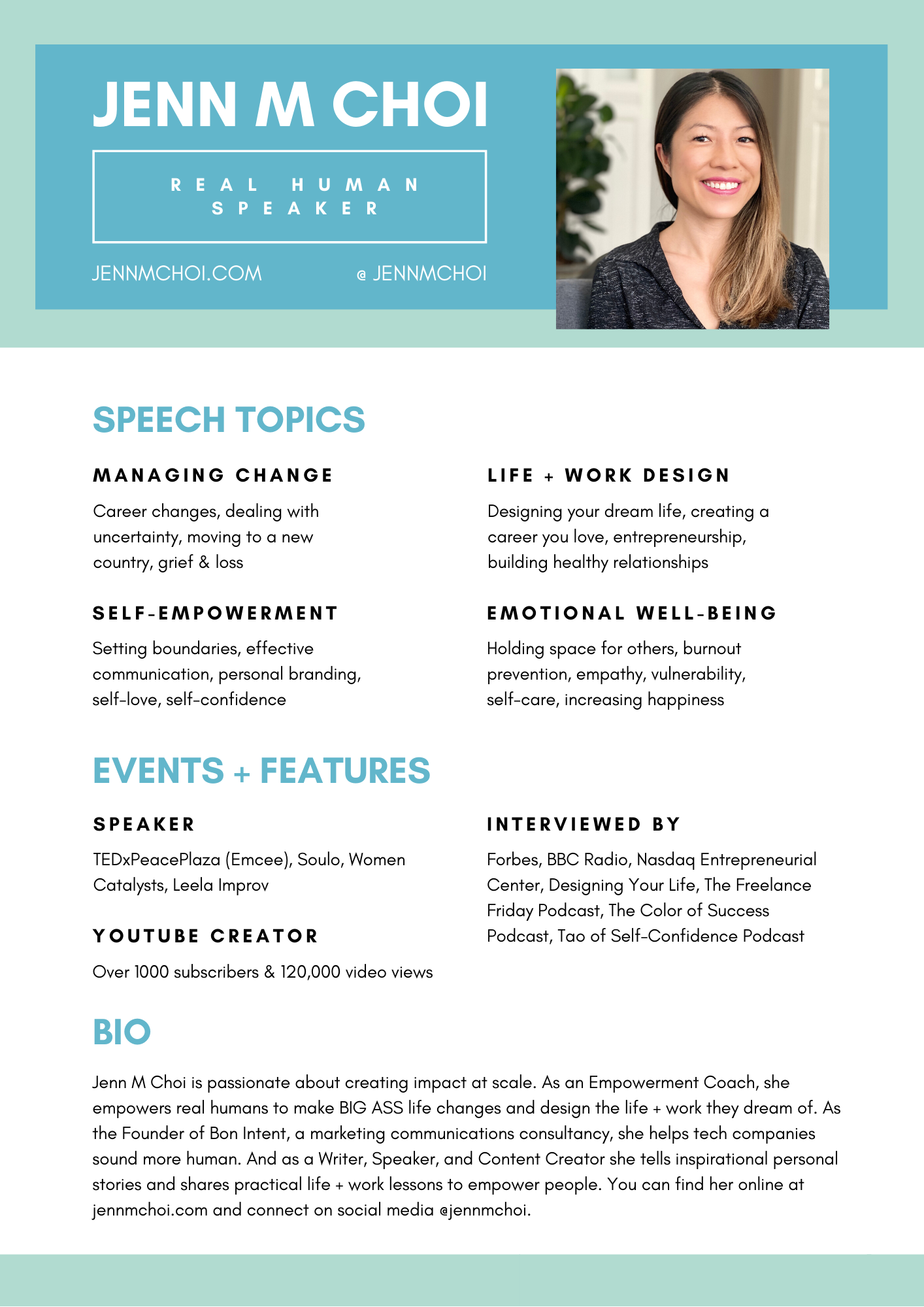 Dear Humans, I am available for speaking opportunities to INSPIRE, EDUCATE, and EMPOWER your audience! Whether you're at a company, hosting an event or conference, or leading a large community, I am here for you. I am here to lift your employees, members, and peeps up!
My style of speaking is inspirational + educational + practical. So people can walk away feeling better emotionally yet ALSO have actionable tips to apply to their own life + work. If you've ever read my writing, watched my YouTube videos, heard my interviews, or saw me speak at an event and thought....damn Jenn would be great for my peeps...then holler at me!
I worked for 8 years in corporate and then the past 8 years as an entrepreneur, coach, writer, and content creator. I'm used to speaking to very large teams and groups. I am available for online speaking opportunities so I can help you create impact from all over the world. Also open to in-person for the right opportunities.
Let's talk: [email protected]. Speak soon! 😉