Steps you need to accomplish your #goals with the help of a friend
A little over a year ago, my friend and I gave birth. Not to a tiny human, but to a special kind of relationship that would radically transform both our lives.
And so our Accountability Partnership was born.
It all began with a Facebook post where I mentioned feeling stuck. After my mom died I had trouble writing and really wanted to get out of a funk. As it fatefully turns out, my friend Savannah Peterson wanted to write more too.

I was already friends with Savannah, but it was one of those modern friendships that lived mainly online. She was in San Francisco while I had moved far away to Berlin. I couldn't have imagined that she would soon become my "Accountability Partner" (aka "AP")— one of the closest people in my life.
Now let's talk about AP and how you too, can kick ass with your very own AP.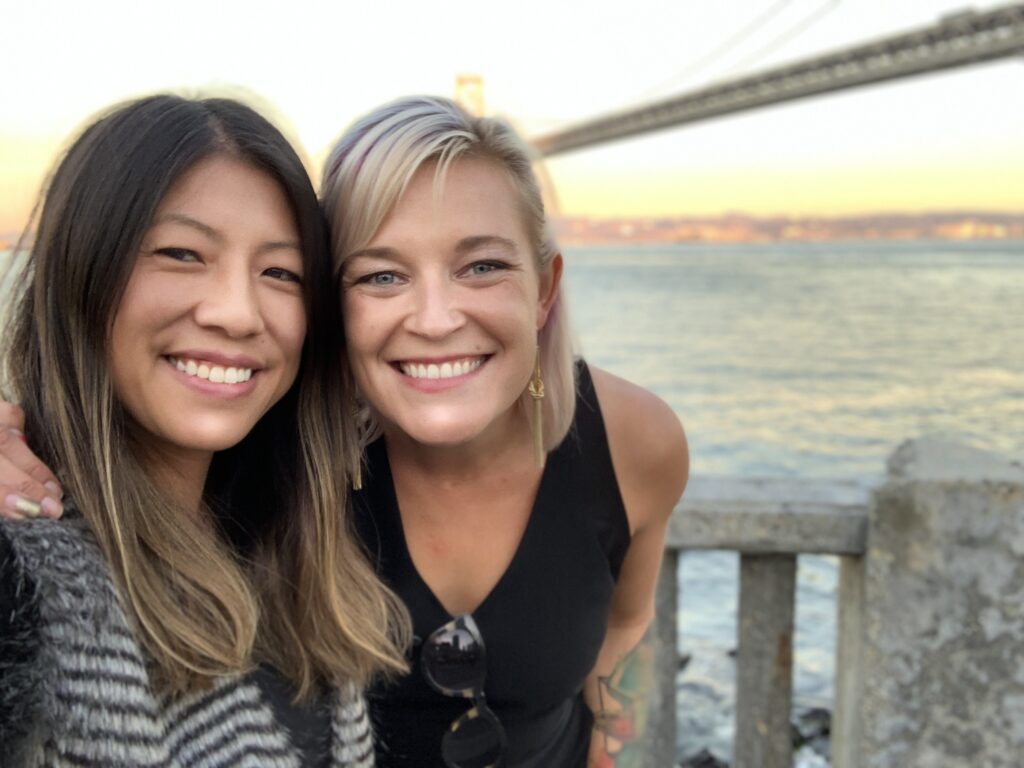 Why You Should Get an Accountability Partner
An accountability partner is someone who keeps you accountable for a commitment or goal. It is someone who is in your corner, constantly cheering for you- even when you want to give up. The best part? It goes both ways so you support each other.
Are you someone who:
Has ambitious life goals yet feels stuck?
Has a big dream to achieve, but lacks focus or is too busy with other things?
Needs a little push to get out of your comfort zone and generally kick ass?
Well my lucky friend, this article is for YOU.
Need more convincing? In the span of a year, my AP has helped me:
Write more meaningful articles that actually create impact, whether it's ongrief, blockchain, or moving to a new country. (Bonus: I finally learned the value of consistency + proper distribution + metrics)
Get back into video and launch my YouTube channel on travel & culture.
Figure out my personal brand. (Let's just pretend that I was never chic_chaton online anywhere ok? ?)
Maintain my sanity (amongst burnout, online trolls, and other things that make me want to pull my hair out)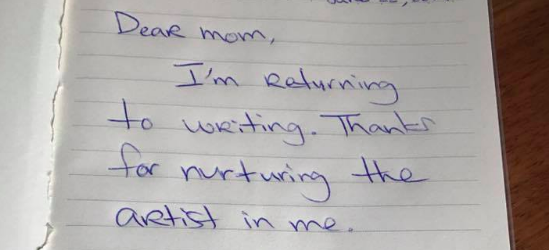 Through our partnership, Savannah has also kicked ass on her goals by:
Writing more (including getting an article syndicated & rediscovering her love for poetry), getting her piece about Generation Z included in an upcoming textbook, teaching others about space through her videos, and launching her own newsletter. Proud AP moments! ?
Want to achieve your goals too? We've got you covered.
How to Kick Ass With Your Accountability Partner
1. Find an Accountability Partner who fits your style.
Like a good dating relationship, the chemistry of an Accountability Partnership is extremely important. Savannah and I are both Type A creatives who like to cuss like sailors and not be f*cking judged for it. ? However, we also like to keep things chill (with plenty of jokes) and go with the flow (thanks to our California upbringings). It was a match.
To find an AP, you can let your network know that you're looking via social media (as we did). If that's not your style, you can also send an email to a targeted list of friends or work colleagues (IF they seem like cool, trustworthy humans who you can vibe with.)
2. Identify your individual strengths & what you each bring to the table.
In one of our first meetings, our "homework" was to share what we could offer to a successful partnership. Though we are both marketing consultants, Savannah has much more social media and public speaking experience. She offered years of media wisdom to our partnership and taught me the value of content distribution. However, I'm way more structured. I love organization and efficiency, so I offered to manage our AP process and logistics.
If you need help identifying your strengths, some useful tools are Myers Briggs personality tests or the Gallup Strengthsfinder assessment.
3. Commit. But at your own pace.
For this to work, you both have to be in it to win it. You can start small, but you MUST BE COMMITTED. In the beginning, we took it lightly week by week. No pressure or defined time frame. We purposely started small so we could keep our commitment.
However, as the weeks passed, our commitment grew deeper, and before we knew it, we reached a year. Nowadays, we often ask each other, "How the hell did I ever get anything done without you?!" During this whole time, we kept each other's asses in check and didn't want to let each other down. Since we are both consultants, we greatly respect each other's time.

4. Create some structure to manage your commitment. But be flexible.
There really is no one right way to do this. You should build whatever system works for your needs. However, I'd like to share what worked well for us.
Scheduling: We use Google calendar for scheduling and commit to weekly recurring meetings. At first it was only for 30 minutes, but we quickly realized we needed the full hour to review content drafts. Somehow through multiple different time zones, we managed to meet almost every week, though sometimes we would shift our meetings last minute.

Communication: We use Facebook Messenger as our primary channel. The call function (sometimes with video) for our weekly meetings, and the chat function for everything in between (on-the-fly discussions, a-ha moments).
This system works well for us because we are able to meet consistently for our normal scheduled calls, but also get the benefits of ad-hoc chats as needed.
5. Document your progress.
Let's be real. In a fast-paced world it's easy to forget things. Hence the need to take notes so we can remember what the hell we said and committed to.
Documenting: We use a Google spreadsheet to jot down highlights from our meetings. This includes goals, ideas, lessons, and next actions. It's incredibly helpful to have a shared record to hold yourselves accountable and track your progress. Use whatever tool you want, but be sure to document.

6. Don't be afraid to prototype.
Sometimes in life you have to experiment to see what works best. This mindset of prototyping is exactly how we approached our accountability partnership.
Savannah and I are both designers — not by profession but by life. We are shameless about (and even proud of) using trial & error to make sh*t happen in our lives. We designed our AP process from scratch (i.e. made it up as we went along), based on our own styles and what felt right for us. If something didn't work we simply changed it and tried something new. There was no template. No handbook. Just a blank slate and a desire to create.
If you want to learn more about how to think like a designer, I highly recommend getting the book "Designing Your Life" by Bill Burnett & Dave Evans.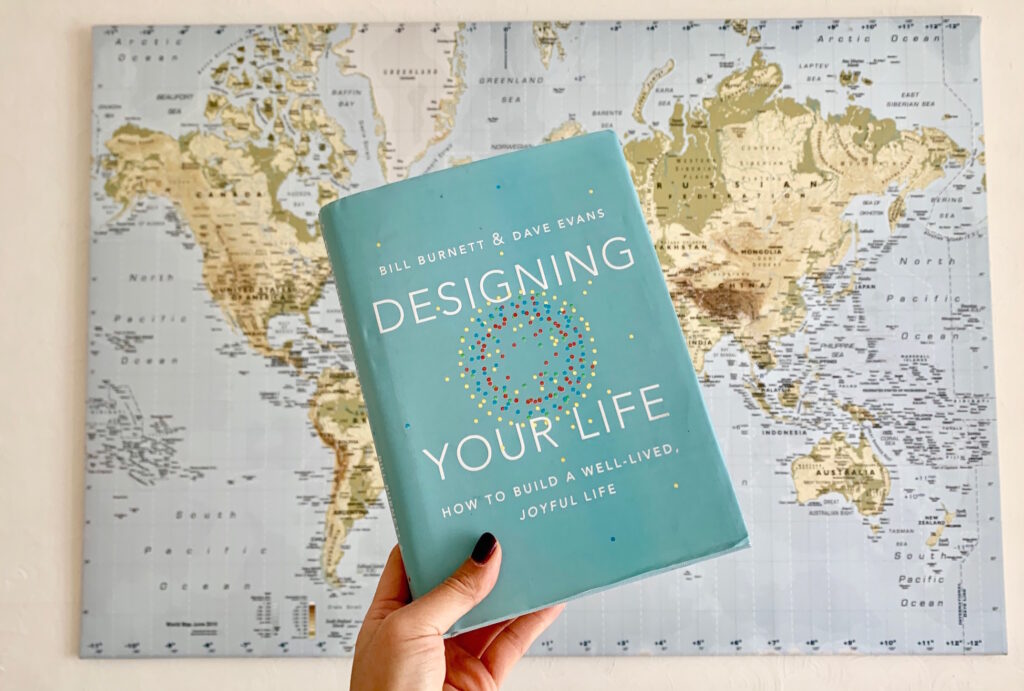 7. Set reasonable goals. Make them actionable. But also be fluid.
Every week, we set some actionable goals for ourselves. In terms of our writing goals, it was things like "Have an outline drafted by Monday" or "Publish article by end of next week." It was important that they were reasonable (i.e. actually possible to achieve) and FLUID.
In fact, fluid goals are so important that Savannah wrote an article dedicated to this crucial point. Please read it here.
8. Allow yourselves to be vulnerable and hold space for each other.
While our chosen APs may seem like superheroes (which is true) — they are also first and foremost humans. Humans with emotions going through life stuff — the good and the bad.
In the past year, Savannah and I have been beacons of light for each other in the darkest times. Though we were focused on our goals, we always put our friendship first. If either of us was having a rough day, we'd spend the first part of the call talking through what was going on in our personal lives before discussing our writing.
When you are doing soul-baring work together, you need to be kind to yourselves and have compassion for each other. In the case of an accountability partnership, vulnerability is a strength — not a weakness. Your partnership should feel like a safe space — to create, to vent, to cry and to be truly seen for who you are. ❤
9. Celebrate your successes together!
As important as it is to be there through the lows, it's also necessary to celebrate the highs. Kicking ass at achieving your goals is a big deal!
We regularly celebrated wins — both big and small. Our messages are full of virtual high fives. ? We let each other know when we got client deals, good traction on our articles, new subscribers on our YouTube channels, and even when we were having a particularly good hair day lol.
Remember to congratulate yourselves. YOU DESERVE IT!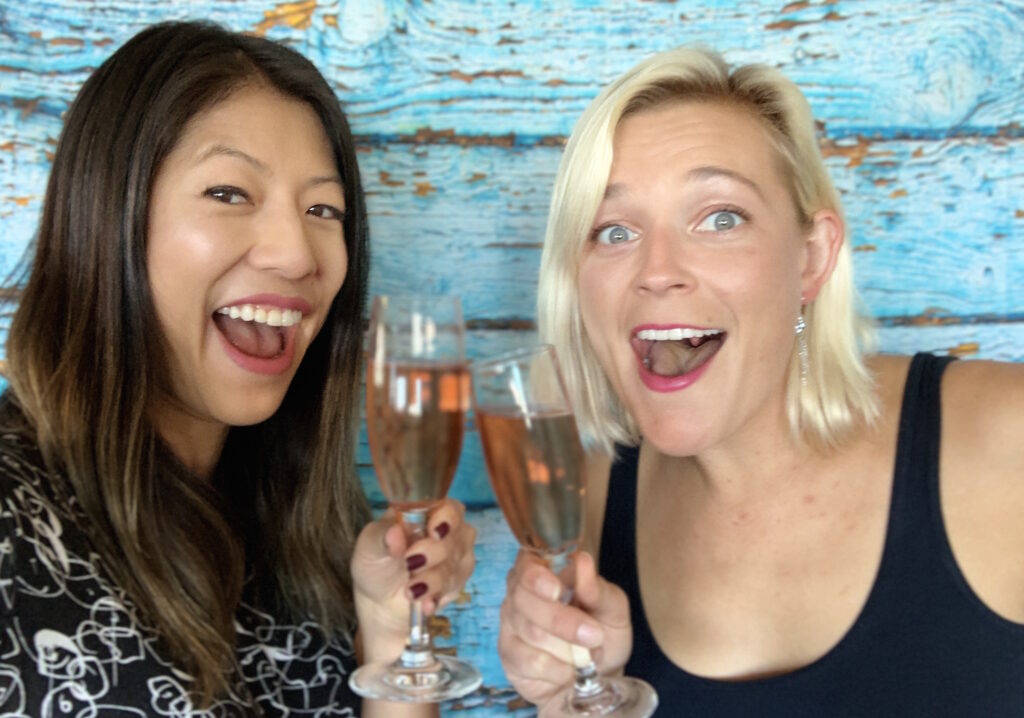 Are you ready to get an Accountability Partner too?
Getting an accountability partner has truly changed my life. I hope that we've inspired you to get an Accountability Partner too!
Savannah and I each decided to write related articles about different aspects of our Accountability Partner experience. Two halves make a whole, much like our partnership. For her wise thoughts and advice, please make sure to read her article: My Accountability Partnership Taught Me the Value of Fluid Goals
Have questions or want to find out more about getting started? Please let us know in the comments below.
Update: And here's the video from our Facebook live show: "Designing Your Life Live: Design Teams & Accountability Partners." Watch Savannah and I dive deeper into what an AP means, and answer questions from the audience!
Found this article useful? Please be sure to show some love by clapping or sharing it with others. Thank you! ?
Cheers to kicking ass at your #goals with a friend!

Originally published on Medium here.
Don't want to miss out on more empowering Real Human practical life tips & inspiration? Then be sure to subscribe to my newsletter here.